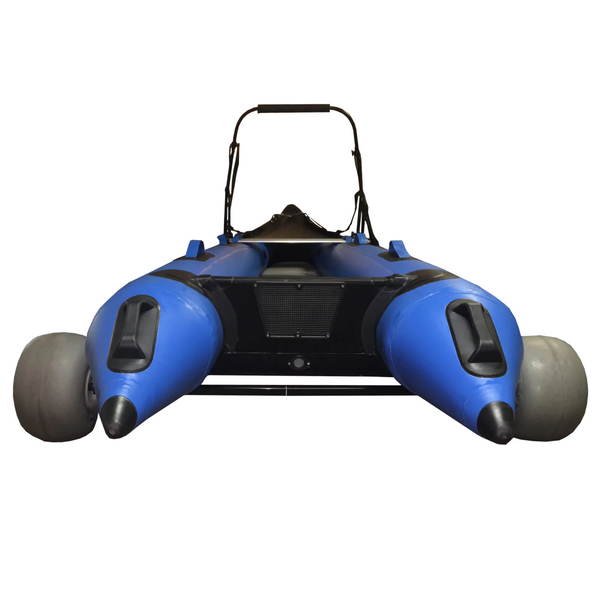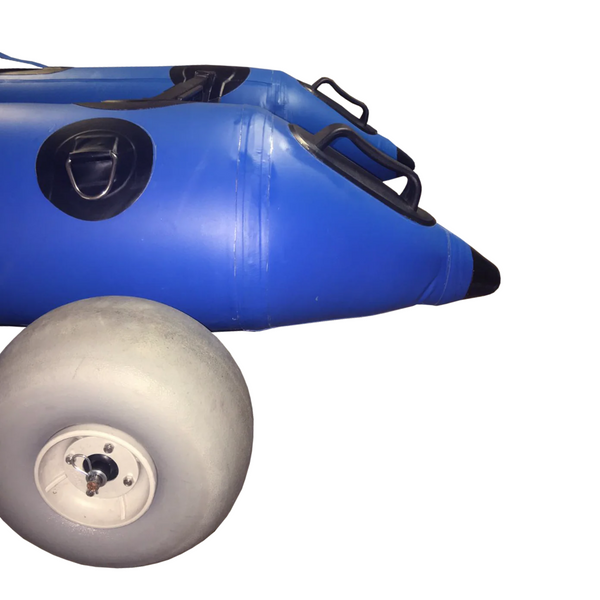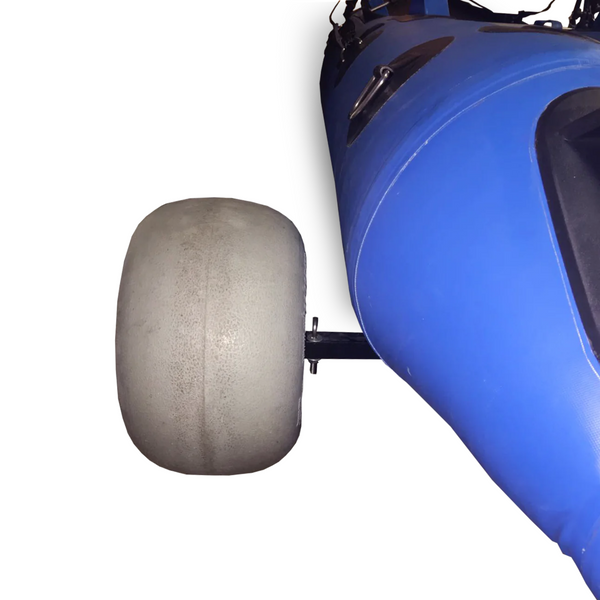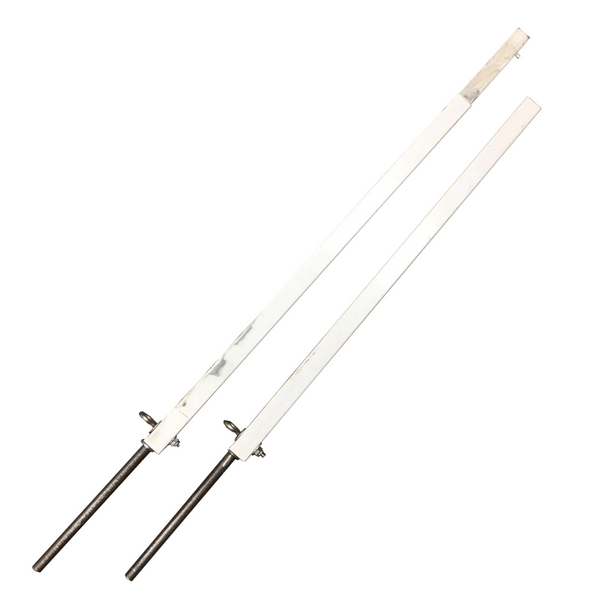 This single-axle, lightweight Sand Trolley with Balloon Wheels from Scout Inflatables is designed to move your Scout Boats from car to water effortlessly. Load up your Scout with all your gear and make one trip over the sand.
The axle fits under the transom where your motor weight sits making it easy to pull across soft sand. The 12" diameter balloon wheels are specially designed to handle any condition, especially soft sand. The trolley is connected in the middle and splits into 2 with the wheels easily clipped on and off for compact storage.
A must have accessory for any beach launches!