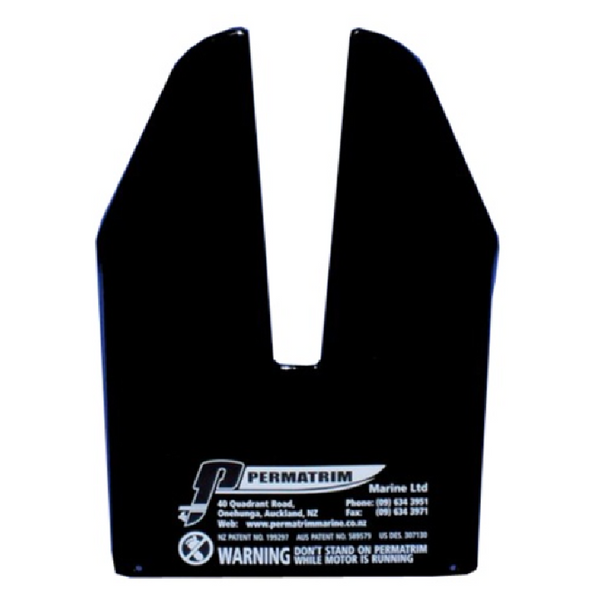 Size or color not in stock? Don't sweat it!   
Place your order and we will fulfill your accessories from our next shipment with parts available! 
It's hard to stock the accessories you need all of the time. But we would be doing a disservice to our customers if we didn't offer them to you! It's important that you know we are here to help get your boat fitted with the right gear so that you can have the best experience possible. You can contact one of our team members at sales@greatlakeswatercraft.com or (810) 875-1546 for more information.
Custom orders for Takacat accessories generally have a lead time of 60 days.
Permatrim is our preferred brand of hydrofoils for outboard motors. Hydrofoils are the perfect solution for most cavitation and ventilation issues. Both are issues that are common with catamaran-style boats. You should only need a permatrim plate if you are near the manufacturers' maximum recommended HP rating for the boat. They are also helpful for dialing in performance at high speeds.
The branded colors are matched to the motors, but they are not limited to use with those specific brands. They are all a universal fit regardless of brand.
Great Lakes Watercraft recommends trying your boat/outboard pairing prior to ordering a hydrofoil. UNLESS you are planning to throw the manufacturer's highest recommended horsepower for your boats size right out of the box. From our experience, if you max out the HP, you will experience some cavitation/flooding issues.