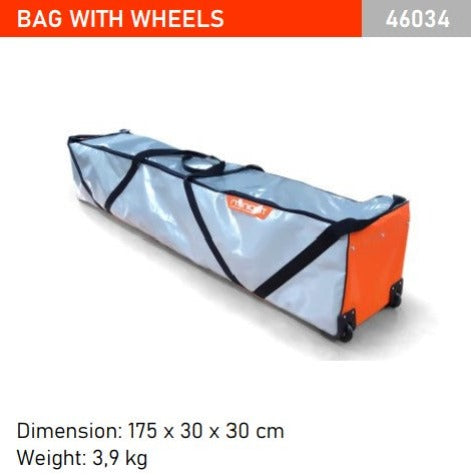 This accessessory enables you to transport your sailboat too and from your destination with one hand.  It is a must have if your are planning to take your boat with you when you travel.
You can order this accessory as a replacement for your standard bags when you purchase a boat and save close to 60%
Set of 2 bags.  (Only the two heavy ones.   The smaller bag is easy to carry.
Dimensions: 69" (175 cm)  x 12" (30 cm) x  12" (30 cm) each
Weight: 8.5 lbs (3.9 kgs) each