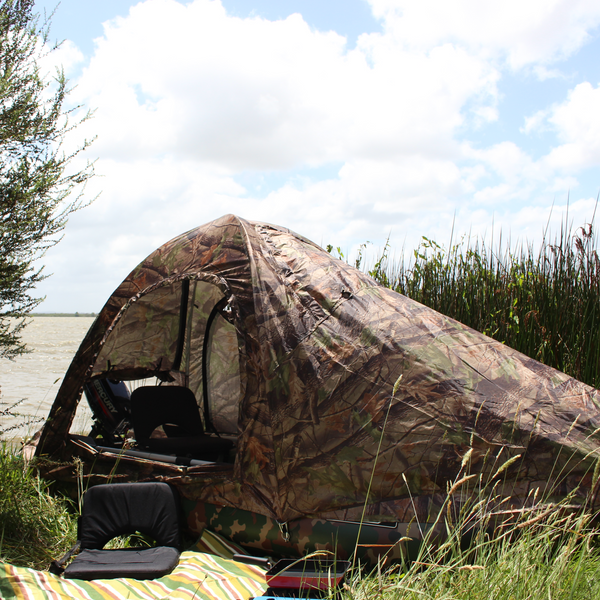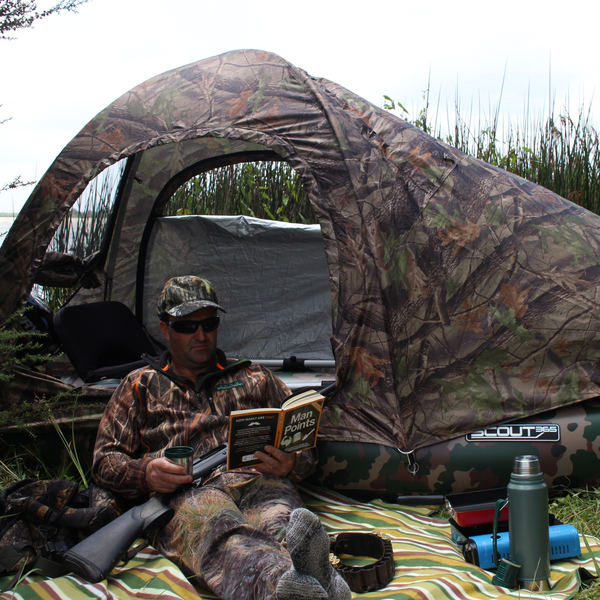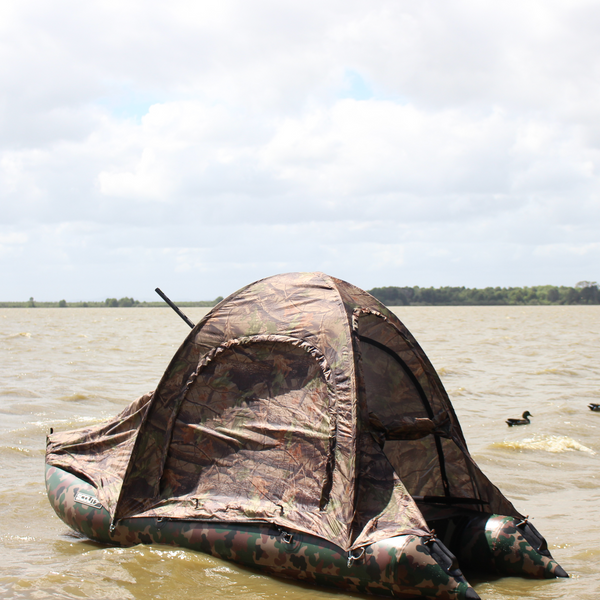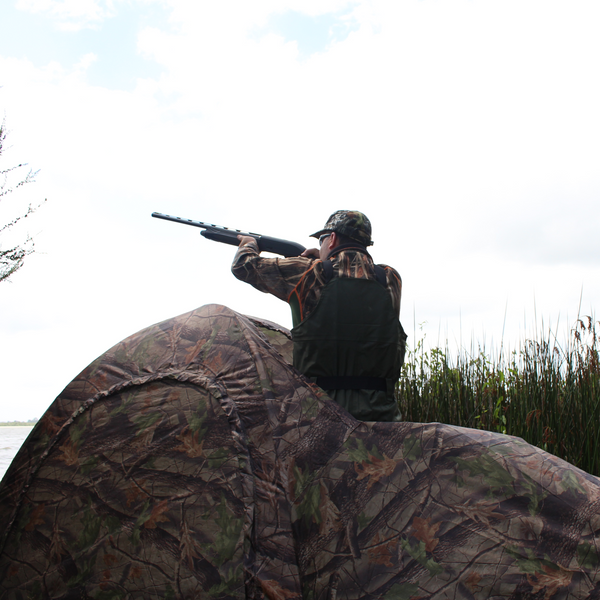 The custom-fitted Camo Tent & Duck Blind from Scout Inflatables transforms your Scout 365 into an overnight tent, a birdwatching post, or a duck hunters blind.  
The Camo Tents are custom made to fit exactly around the boat so you can set up to use on both water and land. The polyester-cotton blended material is coated for waterproofing to keep you dry for overnight camping.
We recommend you remove the seats, slightly deflate the inflatable air-deck floor, and sleep comfortably using the air-deck floor as a mattress! 
The tents feature 2 large side doors, front and back windows with mosquito netting, and an additional rear flap to fold up around an outboard motor. This enables you to motor along with the tent set up on the boat!
The tent affixes to the side D rings and fits snug around the bow offering you a wind proof tent and most importantly, keeping you nice and dry.
Portable Boat - Portable Tent - Portable Blind
NOTE: Camo Tent is custom made only for the 365.